At Esker Lodge we are proud to be the first nursing home in Ireland to be awarded the Gold Standard Accreditation Award from the University of Stirling for our provision of dementia specific care. We provide care to people living with varying needs including people living with dementia. Our home has been designed to offer a relaxed comfortable environment where we have both single and shared en suite bedrooms that allow friends, couples and families share should this be their preference. In our home there are numerous comfortable spaces available to our residents, allowing friends to spend quality time together.
Thank you for reading this post, don't forget to subscribe!
In Esker Lodge our ethos prioritises 'normal life with benefits'. This means we focus on people's abilities, providing a home within a community, maximising opportunities for social participation and ensuring the environment is homely in design and atmosphere.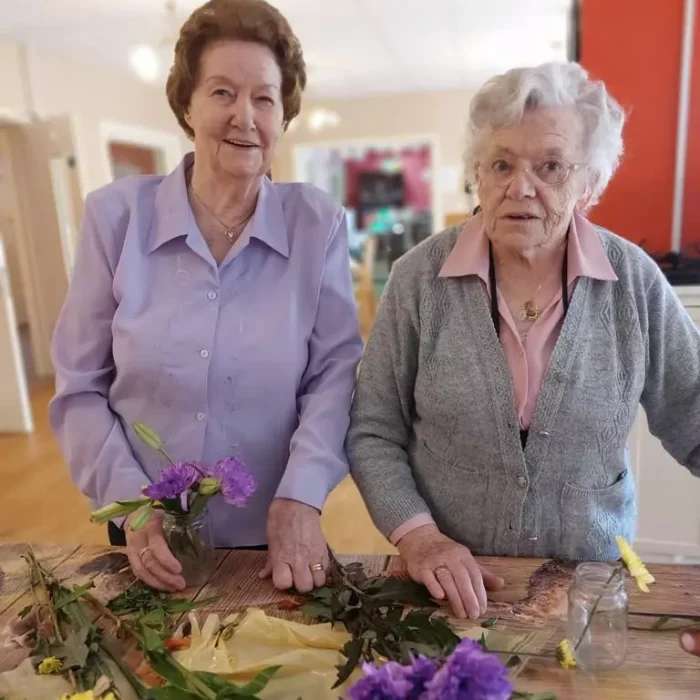 In Esker Lodge we focus on four key areas that ensure those who live here feel secure and cared for:
These four aspects of our approach combine to ensure that everyone who spends time in Esker Lodge has a positive experience. We work hard to ensure that our home is a place where people are encouraged to live as full and rich a life as possible. The key to our success is placing our residents at the centre of everything we do and supporting our caring and compassionate team to consistently provide holistic care which exceeds expectations. Residents are encouraged to participate in both group and individual activities that promote and encourage meaningful occupation. Our social care and activity programme is a corner stone of our care. We offer a wide range of recreational and social activities, many of which involve close connection with the community. Crucial to us is that we provide care in an environment which is open and transparent and that we engage with the people we care for with honesty, integrity and consistency.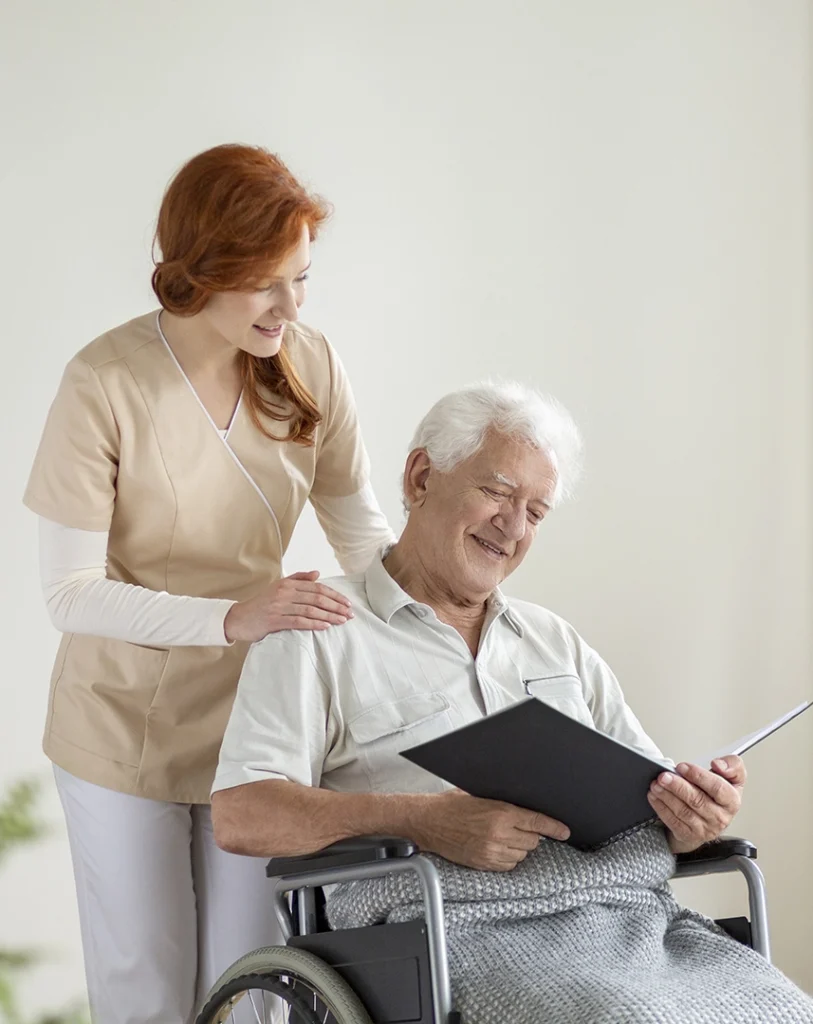 As a team we constantly seek ways to improve our care service. We offer superior accommodation and services in a relaxing and welcome setting. Our staff are highly trained and strive to provide a professional, courteous, caring service.
Our management is responsive to the needs of residents and staff. We seek out feedback from residents, relatives and staff ensuring an environment of openness where we deal with any complaint we receive promptly and professionally. We ensure the dignity, independence and privacy of our residents is maintained and that they are always treated with the utmost respect. At Esker Lodge we promote best practise at all times in our nursing home.
The ethos of Esker Lodge is informed by best practice initiatives globally. Below are examples of the initiatives that inform our vision for our home.
The Pioneer Network is dedicated to the idea that long-term care should be an opportunity to thrive. This culture-change movement is transforming provider-centered nursing home care to a consumer-centered experience, thus offering more control, independence, and dignity to older people who require long-term care. A large part of the Pioneer Network's plan of action is transforming institutional nursing homes into comfortable, real home settings
Inspired by the Eden Alternative, the Green House Project relies on a triple concept: Warm, Smart, and Green. The facilities are warmly decorated and have a sense of community, but they are also built smart, using advances in technology. Just as the name implies, the Green House Project stays green by making good use of sunlight, plants, and outdoor spaces for older people and their families to enjoy.
The core concept of the Eden Alternative is simple: than see long-term care facilities should be seen as places where the older person can thrive and age gracefully.
A household model ("household") reimagines three core elements of a traditional nursing home: the physical environment, the philosophy of care and the workforce model. The goal of a household is to create real community within a space that people recognise as home. Personal choice, the natural rhythms of the day and meaningful life all underpin the household philosophy—with the goal of ensuring that people live in a state of well-being. The third element is the workforce redesign that supports staff to be real partners with people in responding to their wishes and needs.
"Creating a family like atmosphere and sharing closeness matters in dementia care". With this simple concept, in 1995, the early foundations were laid down of the Feelings Matter Most model of dementia care. This is a programme that aims to support teams to reach and connect with people living with dementia.
Esker Lodge resident wins Resident Achievement Award at the Nursing Home Ireland (NHI) Care Awards.
Esker Lodge is the first nursing home in Ireland to be awarded the Gold Standard Accreditation in Dementia Specific Design from the University of Stirling.