Esker Lodge is based 5 minutes from Cavan town & provides a home away from home for 70 individuals. Our goal is to promote a relaxed environment where individuals can flourish & feel part of a close, caring community.
We provide a home from home in a relaxed setting with caring, courteous staff. Our values enshrine respect for the dignity, independence and privacy of everyone in Esker Lodge.
We differentiate ourselves by being forward-thinking, enabling individuals to contribute to the community & engage in meaningful occupation. Resident and family feedback underpins this.
We are the only private nursing home in Cavan providing independently accredited,  innovative dementia-specific care,  in an environment developed in line with best practice dementia design principles coupled with independent quality assurance programmes.
We provide care to people living with varying needs including people living with dementia. Esker Lodge is the first nursing home in Ireland to be awarded the Gold Standard Accreditation Award from the University of Stirling, a centre of excellence and thought leader for dementia-specific care in Europe.
Our home has been designed to offer a relaxed comfortable environment divided into two main areas, Killykeen and Dun A Ri, named after two beautiful forests in Co. Cavan. We have both single en-suite and shared en-suite bedrooms available allowing friends, couples and families to share together if this is their preference. In our home there are many comfortable spaces both private and shared available to our residents, their families and their friends to spend quality time together.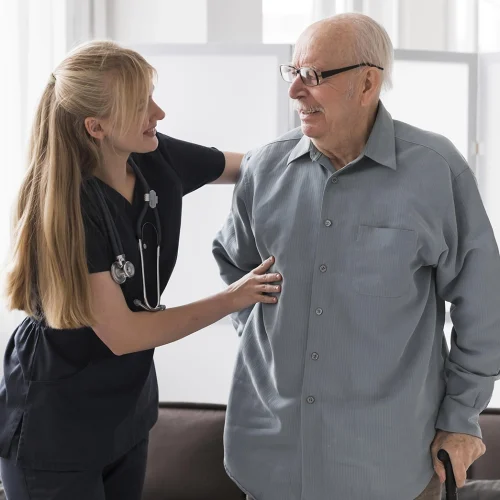 What do we live for if not to make life less difficult for each other
11 years living in at Esker Lodge, I love it, I get my hair done every week, she is fantastic. I do all the activities, something different day, and they are great. I worked as a Nurse in Birmingham for 33 years, all the nurses and staff here are great.Thank
Esker Lodge is the best place in the world where I could go. Moving into Esker Lodge was the best thing that could have happened for me, its why I'm still alive"Thank you for reading this post, don't forget to subscribe!
"I've lived here for 18 years; the staff are very nice, and they can't do enough for you. I love all the activities, especially the painting. The food is lovely, and the chef will make whatever you want. It's a real home."Thank you for reading this post, don't forget to
11 years living in at Esker Lodge, I love it, I get my hair done every week, she is fantastic. I do all the activities, something different day, and they are great. I worked as a Nurse in Birmingham for 33 years, all the nurses and staff here are great.Thank
Uncategorized
A group of residents enjoyed an Outing to the Cavan County Museum in Ballyjamesduff where they had tremendous fun interacting
Read More »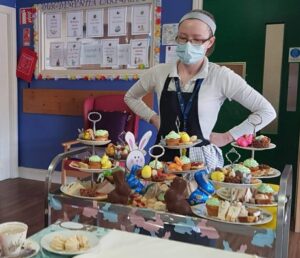 Uncategorized
The kitchen is the heart of the home and it's no different at Esker Lodge Nursing Home. With seventy residents, staff
Read More »
Uncategorized
Kathleen Dunleavy is the epitome of positive ageing! She truly is a formidable lady who enjoys life and relishes her
Read More »
Uncategorized
A group of residents enjoyed an Outing to the Cavan County Museum in Ballyjamesduff where they had tremendous fun interacting
Read More »